School News & Announcements
Subscribe to posts
To access online help for homework in English, French and Math, click on the following link for information:
Special Education and Your Child - Workshops for Parents of Children with Special Needs
Workshop session descriptions: you may choose 2 options from sessions 1 - 4 (each is 1-hour in length) or choose only #5 (2-hour session)
1. Social Emotional Learning (SEL) strategies & SEL language​ in the classrooms
2. Deep Learning: learning environments for students with special needs
3. Individualized Education Plans (IEP's) - Unlocking the Curriculum
4. Literacy and Numeracy for Students with ADHD
5. Assistive Technology (2-hour session)
Register Now: bit.ly/CSPA_SpecEd17
Monday, November 6, 2017
6:30 - 9:00 PM
Notre Dame High School
AND
Advocating for Your Child with Special Needs
Would you like to learn how to advocate more effectively for your child with special needs?
Louise McGoey, former chair of the Ottawa Catholic SEAC (Special Education Advisory Committee), will provide participants with strategies for effective advocacy.  Learn about the importance of knowing what your goals are for your child, how to communicate effectively with school and board staff and how to prepare for productive meetings.  Presented by SEAC and CSPA.
Register Now: bit.ly/CSPAadvocacy17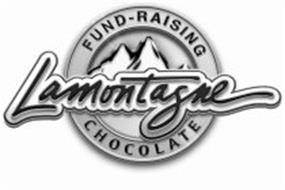 Our Chocolate Fundraiser is almost over! If you are finished selling chocolates, please send any money/unsold chocolates to school.  All chocolates and money must be returned by Friday, October 27th.
Congratulations to the OLF students who participated in the board's Catholic Graduate Expectations Collaborative Art Project.  Take a peek at a video of their art ....
Supporting Big Emotions
is a highly interactive workshop will have you working on your 
own
and in groups to understand your emotional triggers and
your 
child's
and find better calming techniques and solutions to create 
more
harmonious relationships in your home.
St. Matthew High School 
6550 Bilberry Drive, Orleans
Thursday, April 20, 2017 at 7:00-9:00 PM
In partnership with SEAC, CSPA and PIC, the OCSB Student Services Department is holding
workshops
for parents of Children with Special Needs on 
Monday, March 27, 2017, from 
6:30—9:00 PM at 
St. Patrick's High School, 
2525 Alta Vista Drive.