School News & Announcements
Subscribe to posts
Congratulations to Grade 4 student Olivia, and her brother, Owen, in Grade 6, on receiving a Snow Angel Award from the Mayor. 
A Snow Angel is a neighbour or friend that has volunteered to help someone who is elderly or has a disability in order to improve their accessibility during the winter by clearing snow or ice from their property.  Olivia and Owen helped an elderly neighbour by shoveling her driveway and walkway all of last winter without being asked.  They were recognized at City Hall by the Mayor and City Council.  The OLF community is very proud of you both, and how you have been "Sent to be the Good News" to others.
The December school Newsletter and Calendar are now available. Go to the
News & Links
tab to access them
.
On Monday, October 23rd, the students enjoyed a presentation from Nature Canada.  Click on the link to see what we learned about! 
Birds of Prey Presentation
The November newsletter and calendar are now available to view. Go the the News & Links tab and click on the links. 
On Tuesday, October 31st the staff and students of Our Lady of Fatima are planning on celebrating Halloween in a special way.  Over the course of the day each class will join another to enjoy a Halloween movie and treat together.  What makes this day extra special is that we are using it as an opportunity to help others.  We are asking that each student bring in a donation to support our school's United Way campaign.  We are suggesting a donation of $2, but are grateful for any amount you are able to give.  Please send in your donation on or before Tuesday.
To access online help for homework in English, French and Math, click on the following link for information:
Special Education and Your Child - Workshops for Parents of Children with Special Needs
Workshop session descriptions: you may choose 2 options from sessions 1 - 4 (each is 1-hour in length) or choose only #5 (2-hour session)
1. Social Emotional Learning (SEL) strategies & SEL language​ in the classrooms
2. Deep Learning: learning environments for students with special needs
3. Individualized Education Plans (IEP's) - Unlocking the Curriculum
4. Literacy and Numeracy for Students with ADHD
5. Assistive Technology (2-hour session)
Register Now: bit.ly/CSPA_SpecEd17
Monday, November 6, 2017
6:30 - 9:00 PM
Notre Dame High School
AND
Advocating for Your Child with Special Needs
Would you like to learn how to advocate more effectively for your child with special needs?
Louise McGoey, former chair of the Ottawa Catholic SEAC (Special Education Advisory Committee), will provide participants with strategies for effective advocacy.  Learn about the importance of knowing what your goals are for your child, how to communicate effectively with school and board staff and how to prepare for productive meetings.  Presented by SEAC and CSPA.
Register Now: bit.ly/CSPAadvocacy17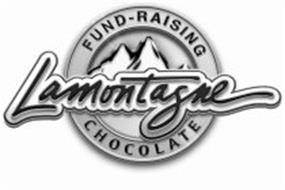 Our Chocolate Fundraiser is almost over! If you are finished selling chocolates, please send any money/unsold chocolates to school.  All chocolates and money must be returned by Friday, October 27th.
Congratulations to the OLF students who participated in the board's Catholic Graduate Expectations Collaborative Art Project.  Take a peek at a video of their art ....